Beta This is a beta feature, which means we're still developing it. Some functionality might change.
Navigating through the infinite canvas is now easy. Use the panning navigation bar on the canvas to adjust your view seamlessly. You're in control of how you view the pipelines. Dive deep by zooming in on specific step details, or zoom out for a broader perspective of the entire flow.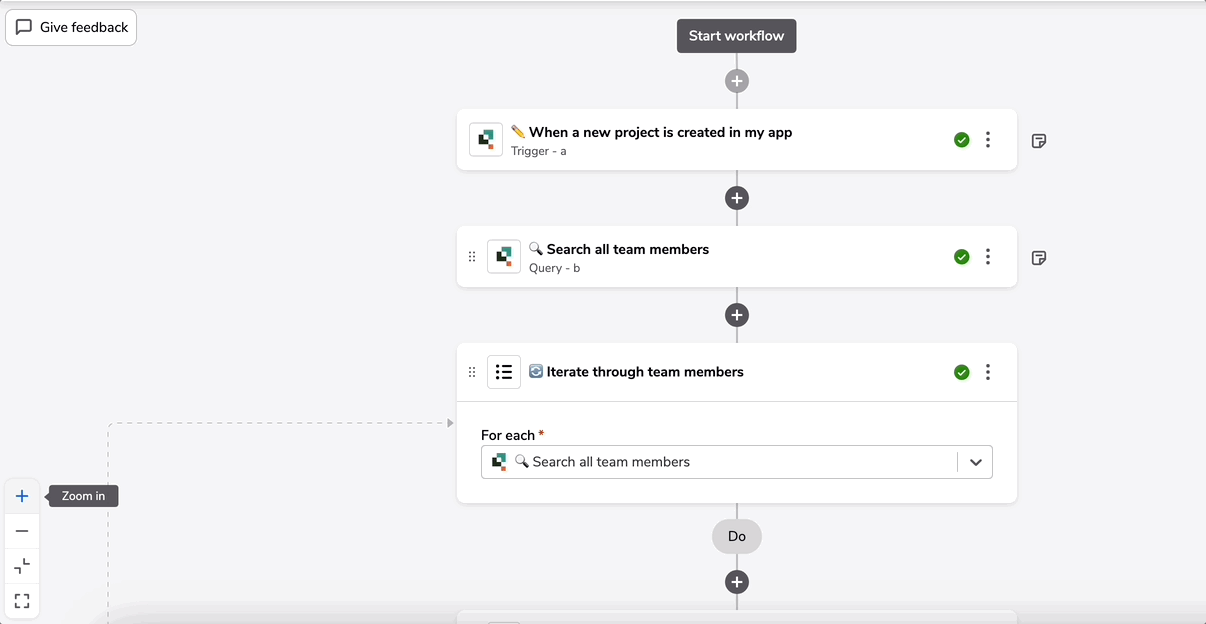 To make your experience even more convenient, take advantage of the Fit to View or Default Zoom Level shortcuts.