If you're an App admin who needs to oversee the success of your apps, use the new app setting called Connection central to view the pipelines connected to your apps.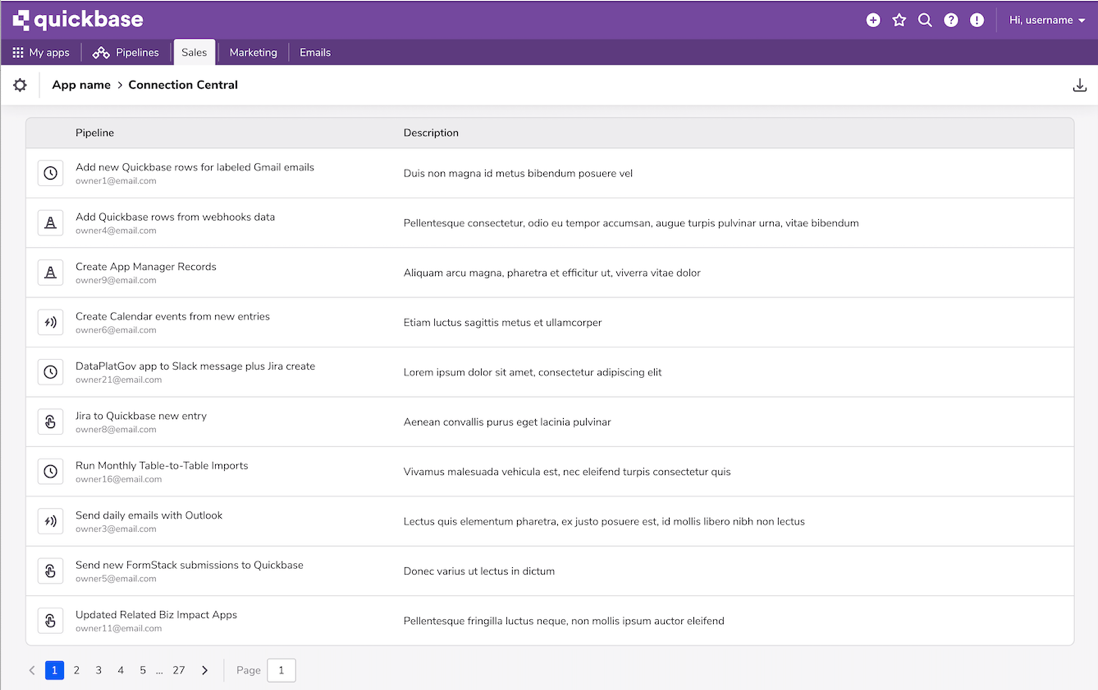 To access this new pipeline connection information, navigate to your app, click on the settings icon and click Connection central under Advanced.
Notes:
The pipeline listing order is case in-sensitive, presented in the order of mixed upper and lower case such as a, A, B, b, c, C, etc.
Connection central shows connected pipelines to your app that are using the Quickbase channel. Note this only shows connections based on a selected table within the Quickbase steps and does not support table/appIDs provided through the Quickbase Make Request steps, nor from any other channel that could call Quickbase through an API such as the Webhooks or JSON Handler channel.
If an app's table referenced in a pipeline is moved or removed, the pipeline will still appear in Connection central until the pipeline is edited.
If you have many pipelines connected to an app, you may want to download a CSV of this information. To export the pipelines list, click the download icon in the upper right corner of the page. Note: When you hover over the tooltip, you'll see, 'Export x Connections as CSV' where the x reflects the total number of pipelines across the pages.