Beta Please note that the feature is in beta, and that it is still undergoing testing before its general availability.
This is a step-by-step guide to allowlist the Quickbase Pipelines Gmail Connector app for your Google Workspace account.
First steps
First you need to determine what kind of google account you will be using, personal or work account.
Click on this linkhttps://support.google.com/a/answer/6208960and log into your google account to see if you are using a personal or work account. If you see the following is displayed, your account is personal and you would not be able to connect to your Gmail account in Pipelines.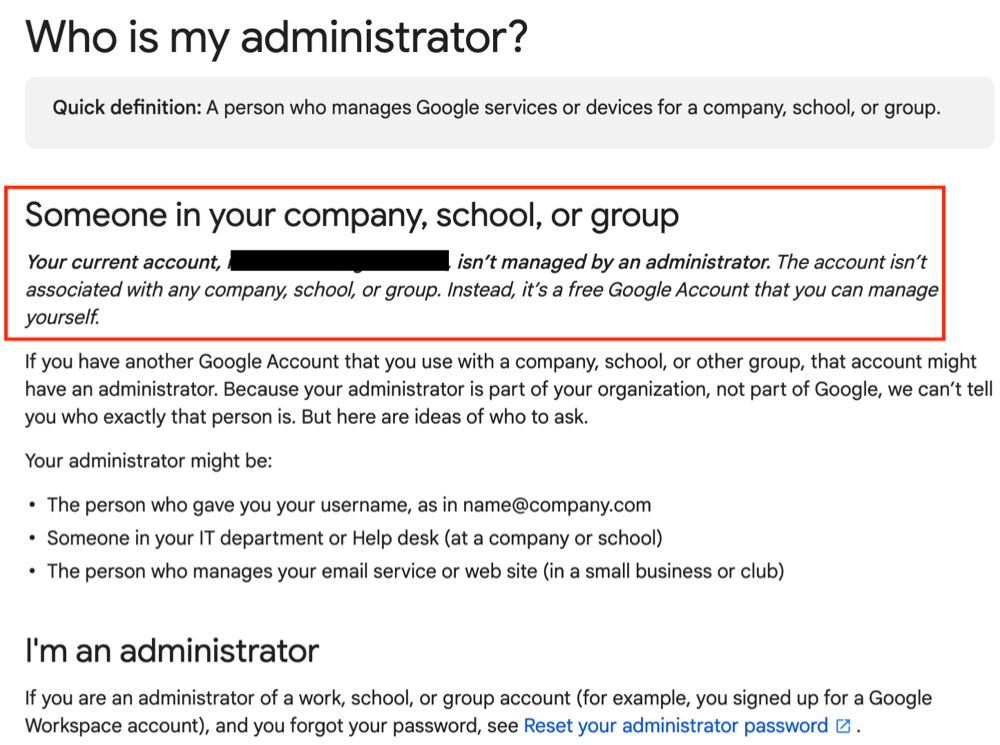 If you see the following image displayed, you have a work account. In that case you should follow the next steps.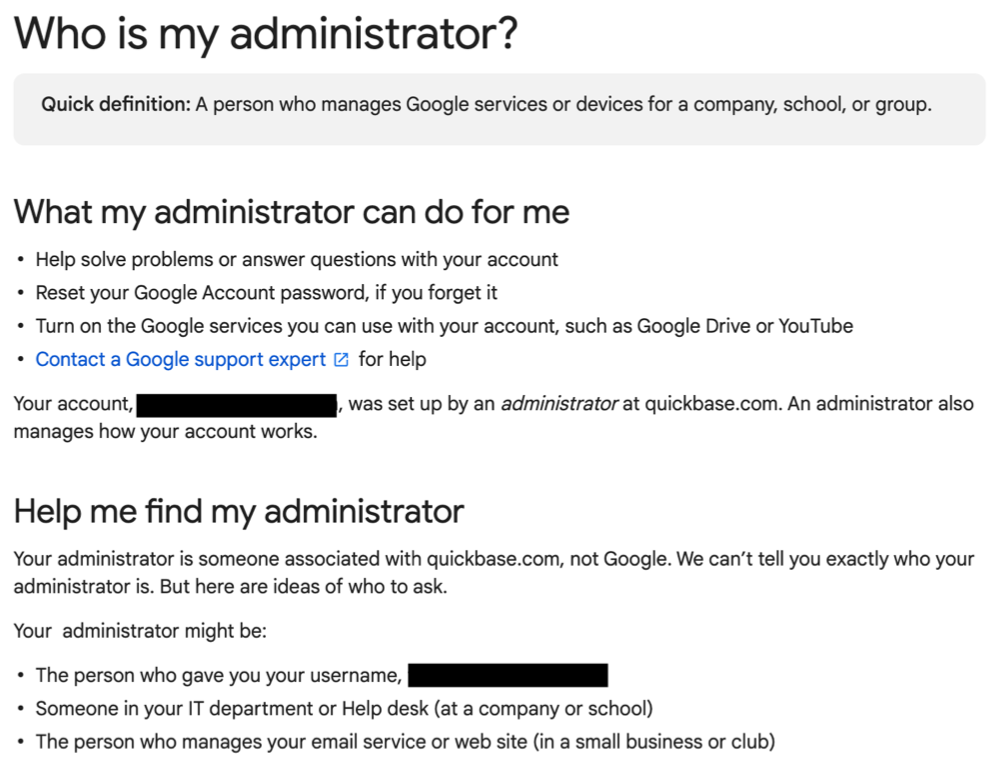 Step 1. Login to the Admin Console of your Google Workspace
You must be signed in as a super administrator of your Google Workspace to complete these actions. If you are not super administrator please request your Google workspace super administrator to continue.

Step 2. Navigate to the API controls in Security Settings
From the Admin console home, clickSecurity > API Controls. This might be located at the bottom of the page.
Step 3. Navigate to Manage Third-Party App Access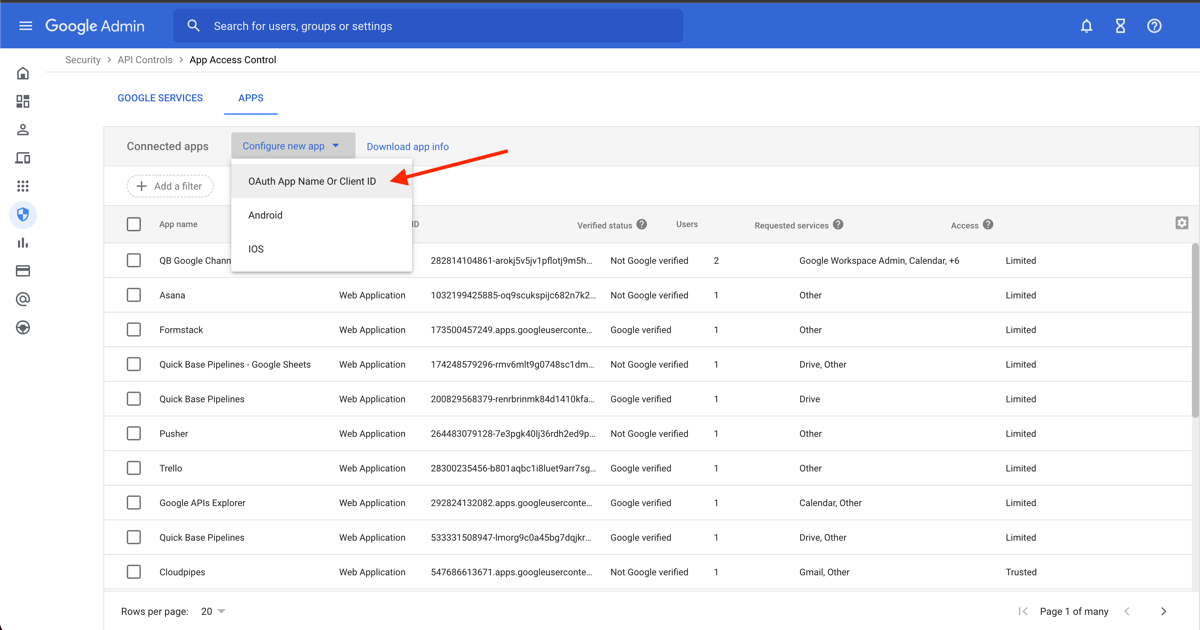 SelectConfigure new app and OAuth App NameOrClient ID from the dropdown.
Complete the OAuth 2.0 Client ID for the Quickbase Pipelines Gmail Connector. For example:
556448826212-r6qu4dmbjinjf9uheblb1vgieheahuh0.apps.googleusercontent.com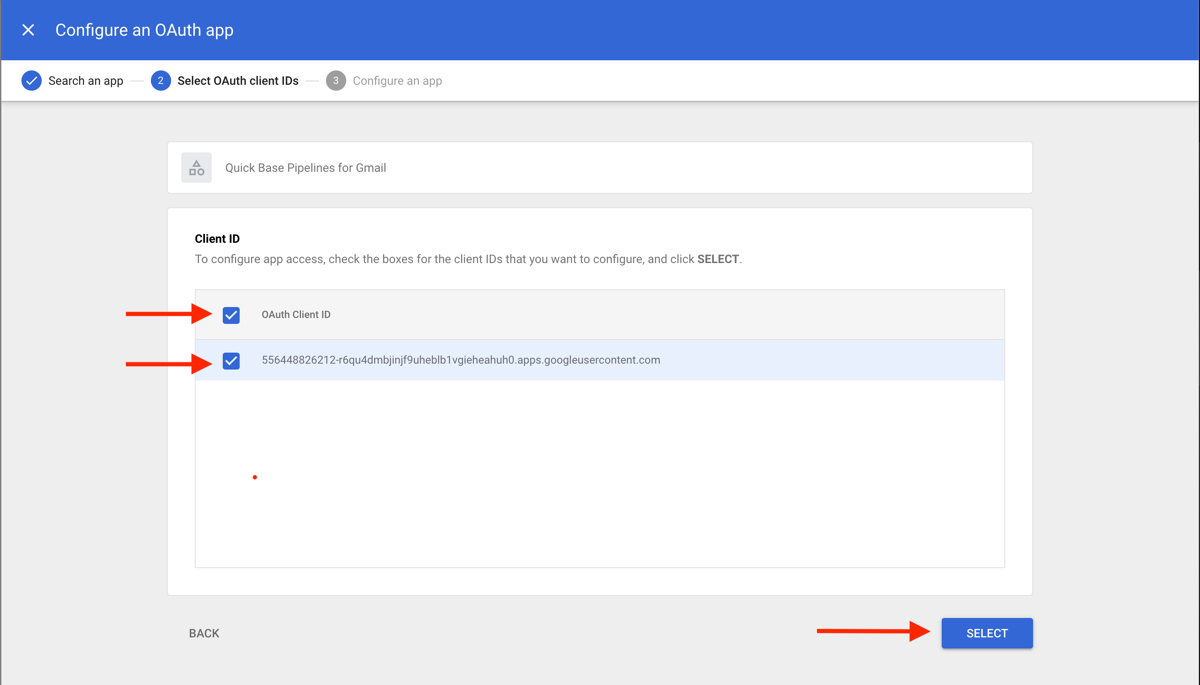 Select the Trusted option for app access: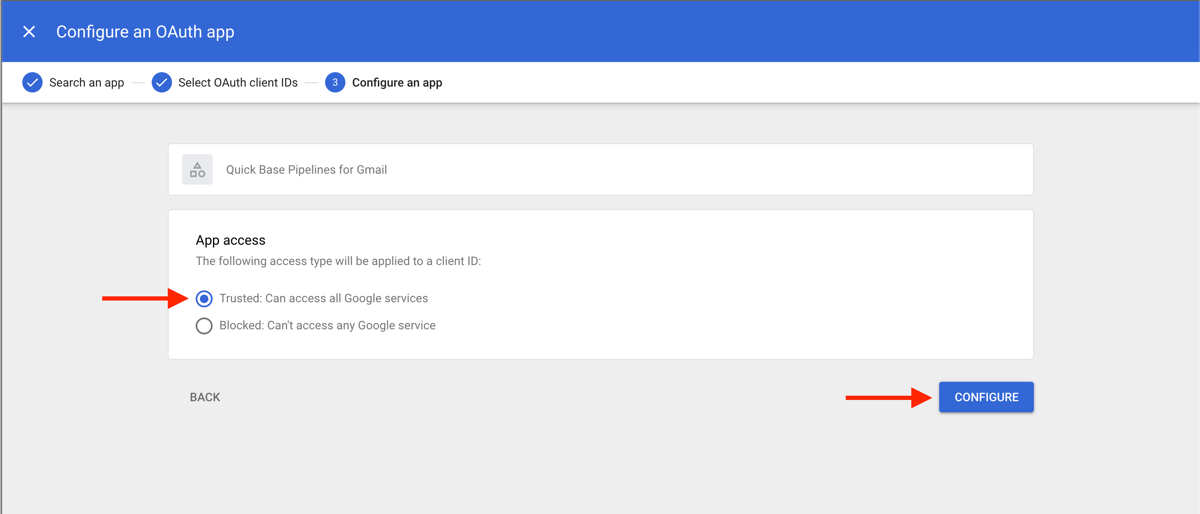 Click Configure to complete the setup.