When you sign into the app, your My Apps page shows the apps assigned to you.
On the My Apps page, tap an app to open it.
Note: If you don't see the app, tap the Search icon and start typing to view a list of apps.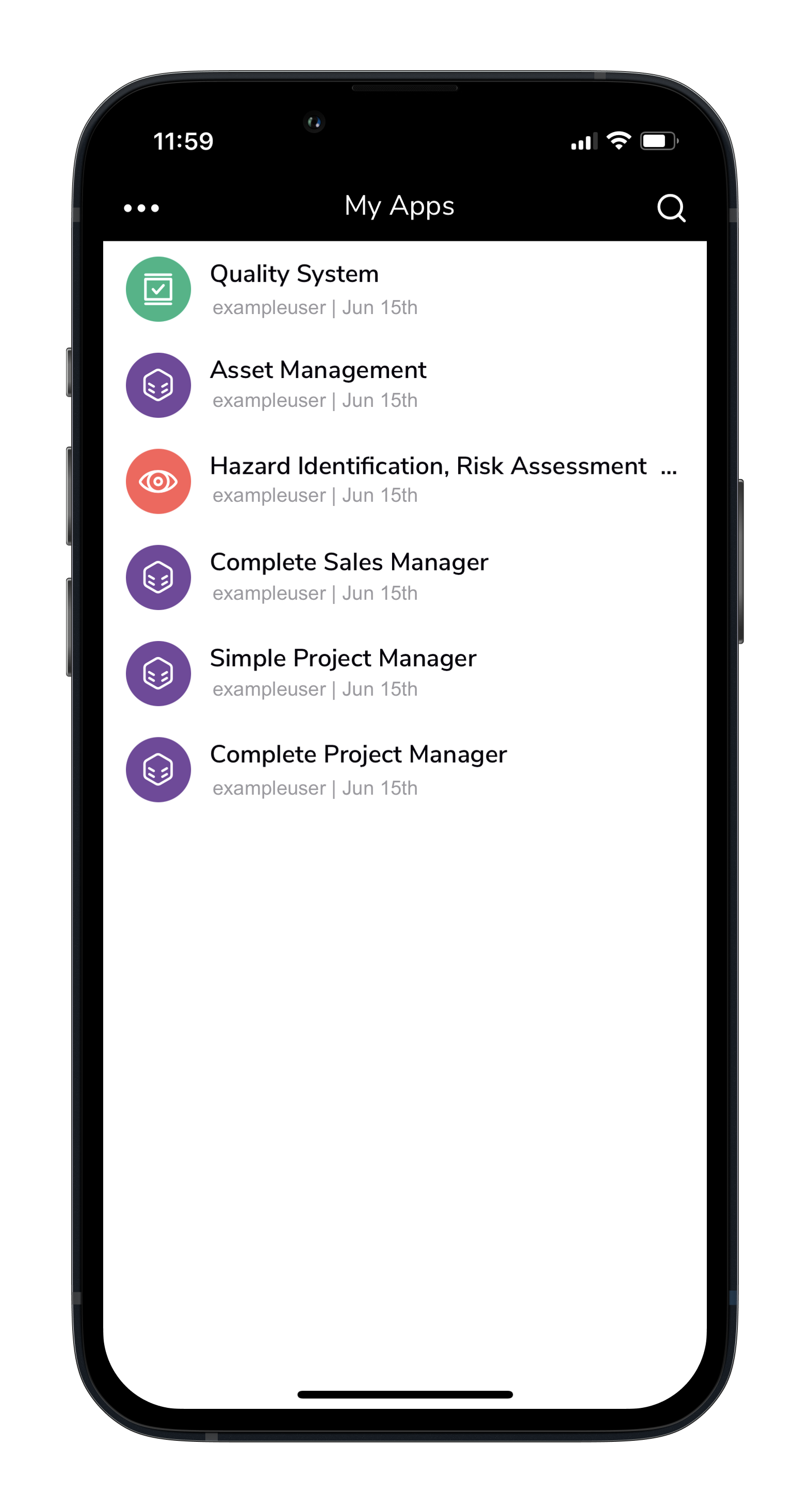 The app's default mobile home page opens.
Opening reports
You can open a report from the Hamburger menu (

) or from the app home page/dashboard.
Tap .

Tap Reports & Charts icon next to the table.

Tap the report.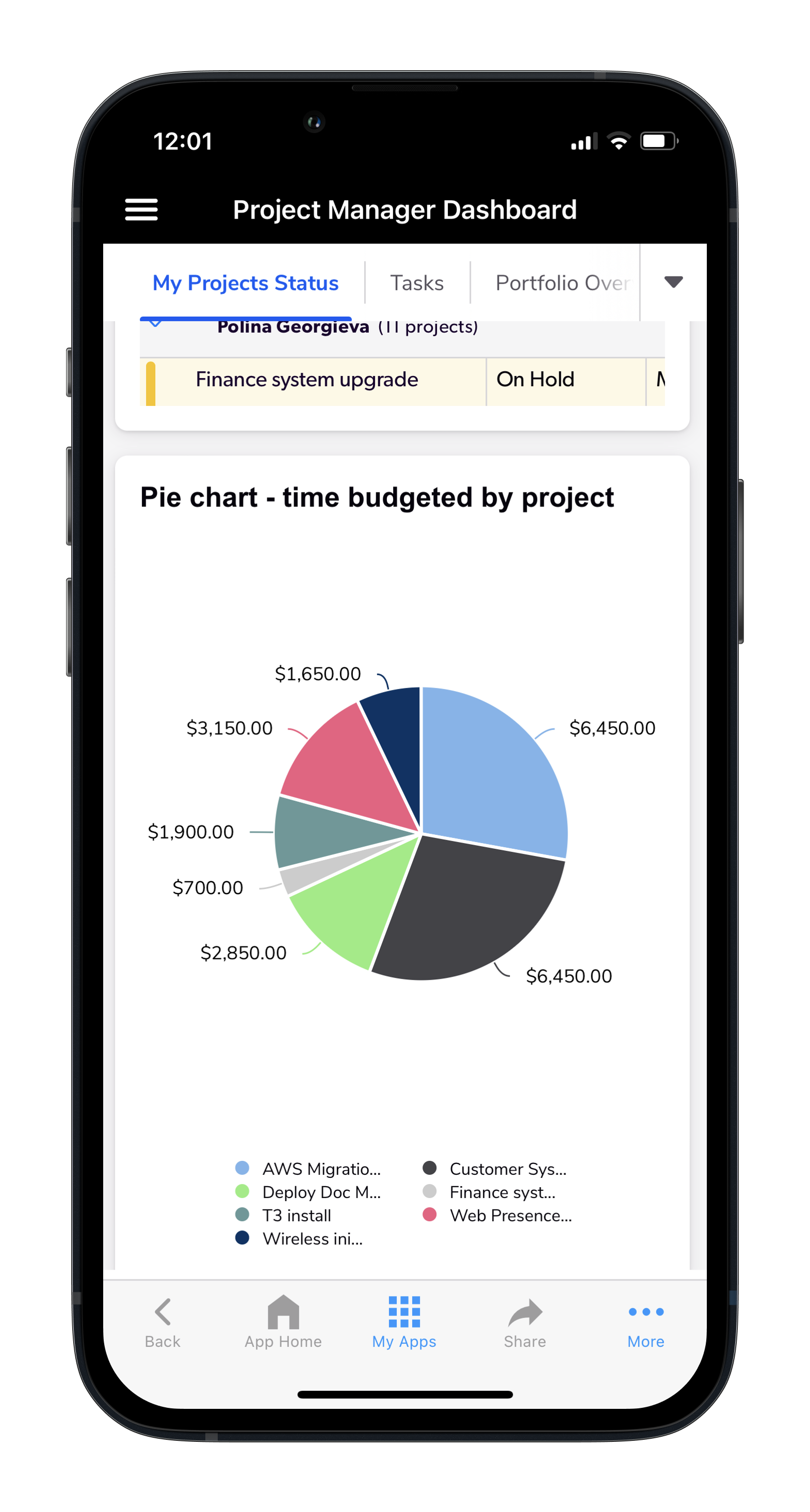 Returning to My Apps
To return to My Apps from within an app, tap the My Apps icon on the bottom tab bar.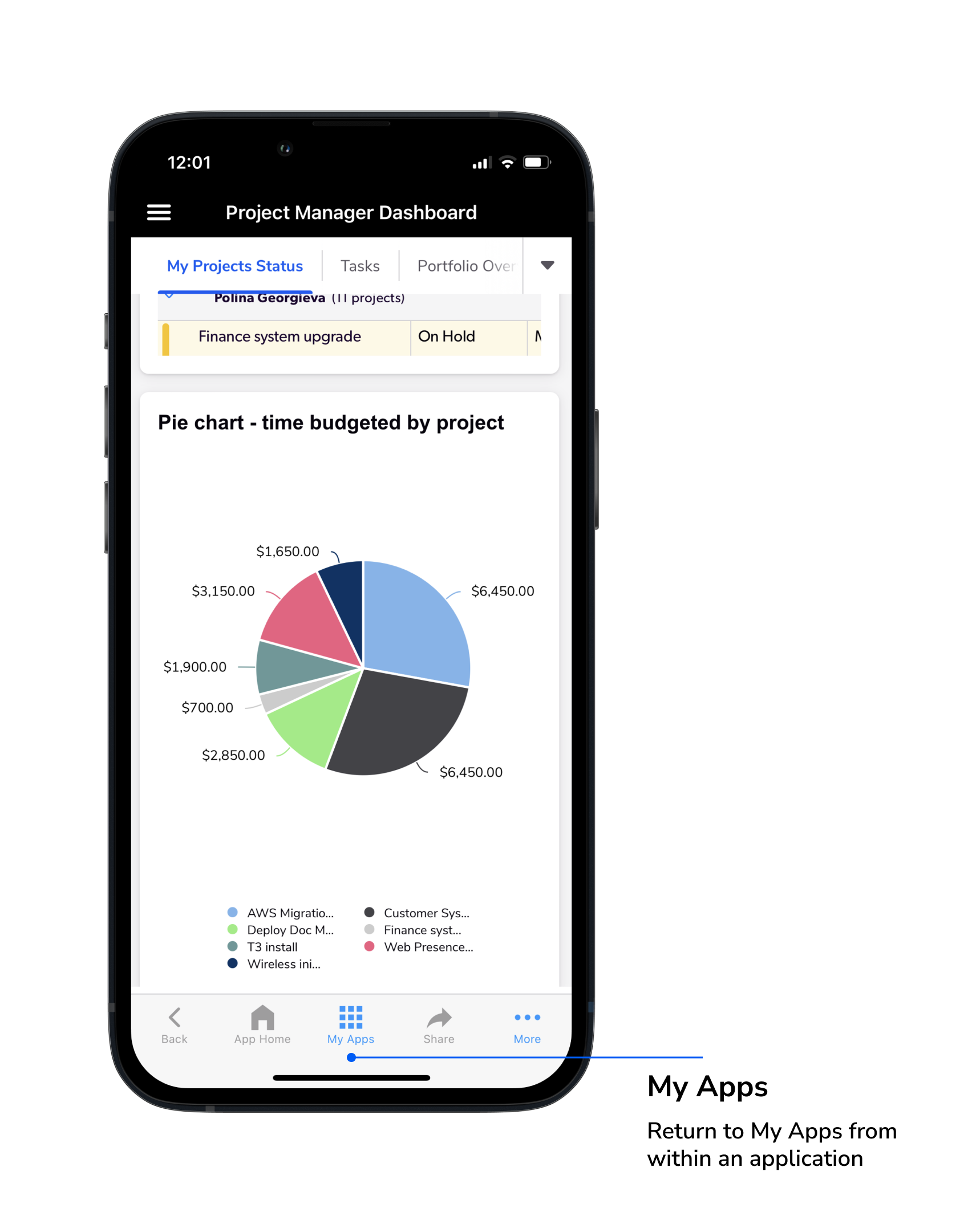 Emailing reports
Open the report and tap the Email icon.

Your default email program opens.

Type the email and send it.
Tips: searching for records
You can search for records from the menu and from individual reports. To search for:
An exact phrase, use quotation marks around the phrase
For example, "requires urgent review"

Multiple words, use a comma between words, don't use quotation marks
For example, require, urgent, review

Records that match any of the words, separate entries with OR in all caps
For example, review OR urgent returns results for all records with the words review and urgent
Searching for records from the table menu
Tap the Search icon and select the table.

If there's more than one table, the Table menu appears. Select the table if needed.

Enter search terms.
Emailing records
Open the report or search for the record.
Open the record and tap the More menu in the top right.

Tap the Email icon.
Your default email program opens.

Type the email and send it.
Related topics: