Note: Based on your access level as an account or realm admin, different links display in the navigation bar. For example, if you are an account admin but not a realm admin, the Account Summary link displays but the Encryption or Realm Summary links do not display.
Realm vs Account
A realm is a logically segregated domain associated with an account. Each account can contain multiple apps, but pipelines are on a realm-level.
One company can have multiple realms. In special circumstances, a realm may contain multiple accounts. Having multiple accounts in a single realm is not suggested. Realms set up this way have additional product limitations.
Realm vs Account Admin
Use the Admin Console to manage all of your administrative functions in one place.
As a realm admin: Access the Admin Console from the My Apps page by clicking Quickbase Admin, then Manage the Realm.
As an account admin: Access the Admin Console by clicking Manage Billing Account from the menu at the top right of the My Apps page.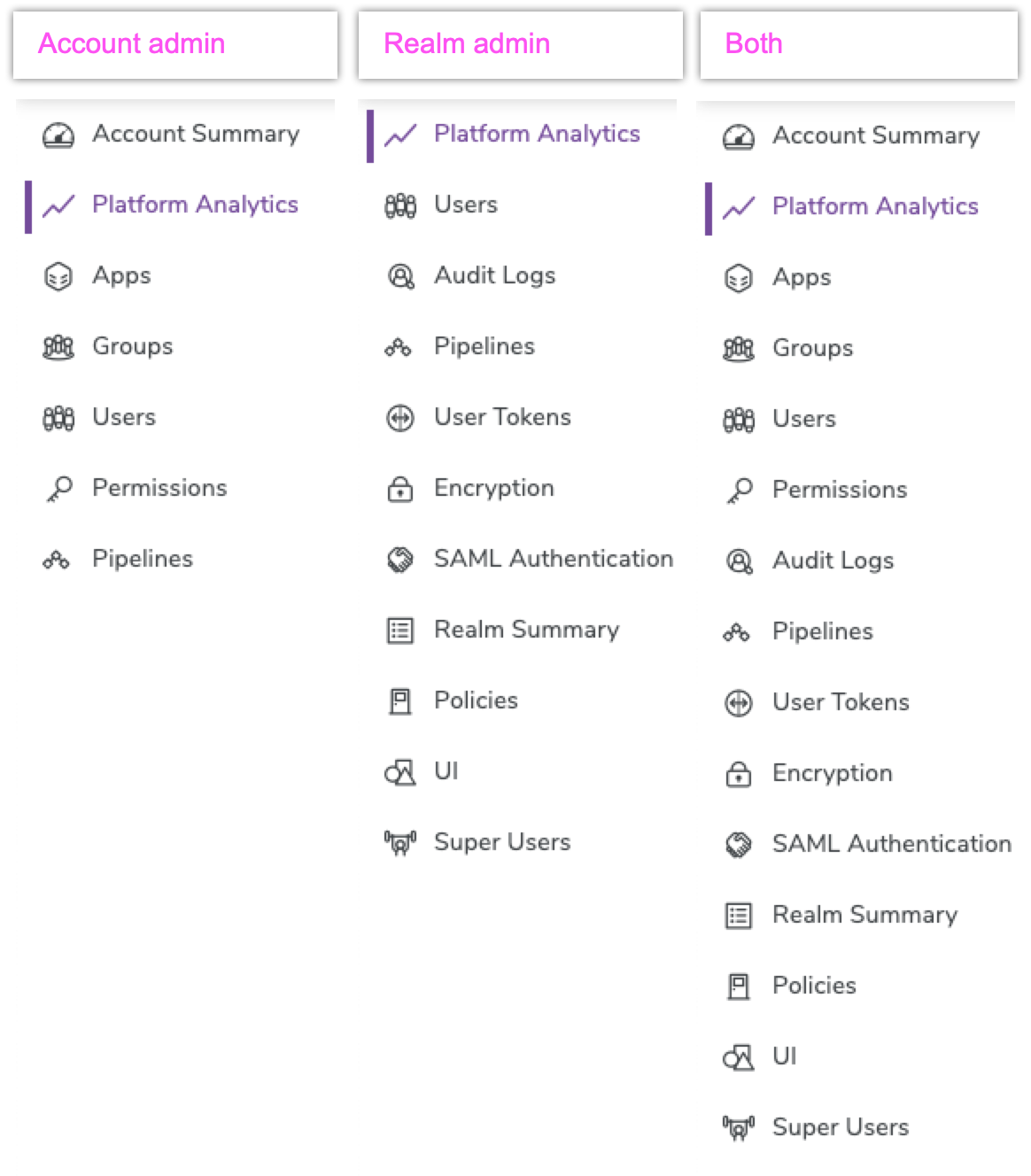 From the Admin Console, you can access the following: